Preparing PageOneX 1:1 scale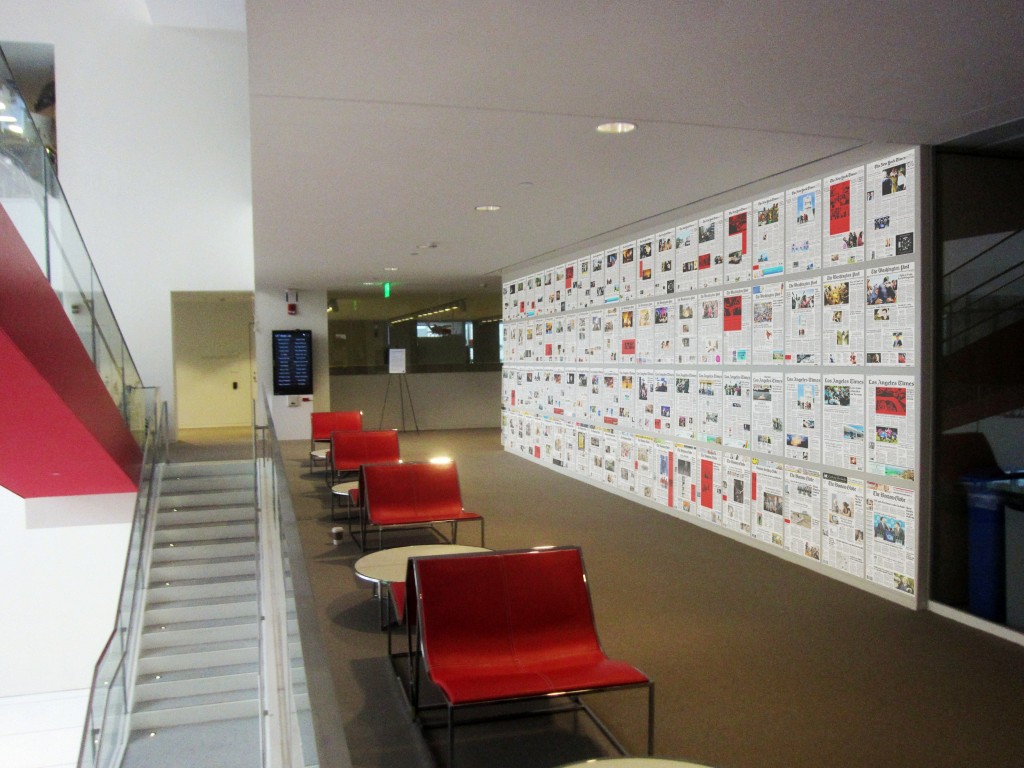 I am preparing a project for a physical display of a PageOneX visualization at the MIT Media Lab Festival for April 2013. I blogged about it and also gathered some references about front pages in art and cinema.
Front page analysis references
We've opened (with Rogelio López) a section of the website to gather articles and books related to front page analysis.
This is the open document: http://brownbag.me:9001/p/pageonex-references
I've also copy-pasted the content into one of the sections of the pageoenx blog: http://montera34.org/pageonex/references/
Help us get more examples of front page analysis!
Updates on PageOneX development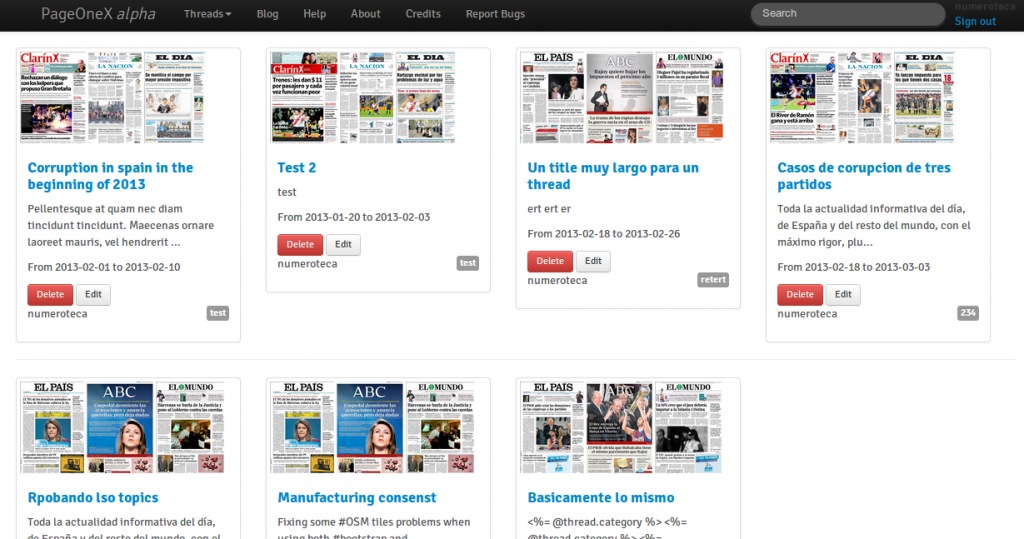 I hope that by late April we'll have a new version of pageonex.com available. You can check all the things that we are fixing or suggest yours.
Meanwhile you can use the buggy alpha version or install it in your own computer.